Accepted Payment

Methods
Pay Using
Credit Cards
Pay using our secure Payfast credit/cheque card facilities.We are authorized & Verified Payfast merchants. Use any South african credit/cheque card for payment on our site. As a verified merchant with Payfast you enjoy safe transactions on our website. As all checkouts are done via the Payfast gateway , absolutely no card information is kept with our company. This ensures complete safety of your information at all times. Safe & secure transactions guaranteed
Pay Using
Using payfast's patented Instant EFT , you can easily EFT money safely and securely, simply select this option through the payfast payment gateway. Supported banking institutions include ABSA / FNB / Nedbank / Standard Bank.
Benefits of using Instant EFT
Clears immediately; no two day waiting period
No proof of payment required
No delays during checkout
Works on all browsers and platforms
Pay Using
Pay using bitcoins through our secure Payfast facility.
What are Bitcoins ?
Bitcoins are a Digital currency used worldwide . Started in 2009 Bitcoins have become a popular currency for trading / purchasing & even saving or investing.
Why use Bitcoins?
Bitcoins can be used to buy merchandise anonymously. In addition, international payments are easy and cheap because bitcoins are not tied to any country or subject to regulation. Small businesses may like them because there are no credit card fees. Some people just buy bitcoins as an investment, hoping that they'll go up in value.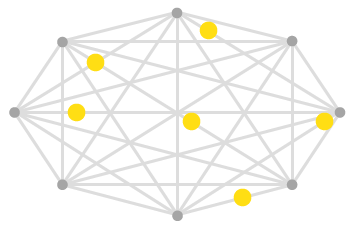 How do we accept Bitcoin payments ?
Payfast has integrated Bitx - Bitcoin exchange program into the payment software allowing us to receive payment in Bitcoins . Another way to make your life simpler & easier. Simply choose bitcoin payment option went redirected to the payfast gateway during the payment process.
Pay Using
Ukash is an online payment option that lets you to use your cash to pay, play or send money online safely and securely. Ukash is accepted at 1000s of websites and can be used to load prepaid cards or e-wallets, it's perfect if you don't have or don't want to use a payment card to pay online.
Simply ask for Ukash at your nearest outlet and you'll get a Ukash code and you're ready to pay online or purchase your ukash voucher from thousands of available ukash dealers and use our payfast integration to use your voucher for any purchases made on our site.
To purchase ukash vouchers (click here) enter your postal code and find a dealer near you.
If you have an AutoPay account with Standard Bank, you can also get Ukash online at UkashOnline.co.za
If you're an international buyer, please see the Ukash website for more information.
What is
What is mobicred?
mobicred is a credit utility created for online shopping. It is a quick & easy way to buy the coolest stuff online with an easy repayment method, giving you secure online shopping with vaious online stores. We are a registered partner with mobicred and allow all our products to be purchased on credit with the smallest monthly payments. mobicred is an innovative credit provider with the simplest online application process & immediate response.
1. Simple & easy online credit application – Apply only once with an instant application response
2. One revolving credit account – A revolving facility that allows you to spend freely up to your limit & reuse any money that has been paid in
3. Shop online now – Spend with freedom & convenience at all participating mobicred retail partners
4. Affordable monthly instalments – One single monthly instalment for all your purchases
5. Easy account management – Safe & secure account management online & via your mobile phone
To make use of mobicred, please create an account on
Once your account has been created, simply choose the Payfast payment gateway during checkout and use mobicred as your preferred payment method!